Blizzard Entertainment is now hosting a SEA Showmatch this weekend with six teams from Southeast Asia. Teams from Malaysia, Philippines, Thailand, Singapore, Indonesia and Vietnam, all competing for the title of champion, and with a total prize of US$5,000.
The Hearthstone Scholomance Academy SEA Showmatch will be on August 22 till August 23, and we have none other than Hafiz from Fly's Am Mayhem representing Malaysia! Fly FM is #TeamMalaysia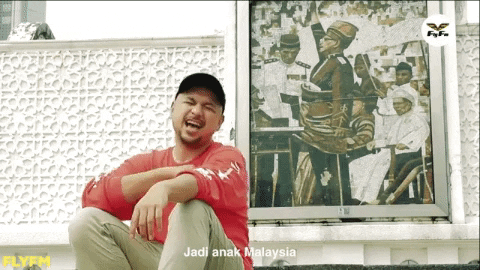 Jot those dates down and support Hafiz, we're keeping our fingers crossed that he plays his cards well! We believe in you anak Malaysia!
We know times have been hard this year, but there's always light at the end of tunnel, let's do what Malaysians do best and that is to support each other and amplifying the #MalaysiaBoleh #TeamMalaysia spirit in us Malaysians! Representing Malaysia at Hearthstone Scholomance Academy SEA Showmatch tournament by Blizzard is no easy task  as Hafiz only had a week to prepare and learn the tricks to Hearthstone and win the tournament, but we think with the support of Guibo and RD as his cheerleaders, he is already a champion.
Check the entire list of players that will bring Malaysia to the championship!
Scholomance Academy SEA Showmatch is a SEA regional semi friendly tournament organized by Blizzard. They have also requested that in each team that it is advisable to have one non-player to help promote the game in the SEA region. #TeamMalaysia consist of SEA Games Gold medallist and Malaysia Book Of Records Holder Dr Yew Weng Kean, Coach Izzat and also Hearthstone pro-gamer and our very own Hafiz from Fly's AM Mayhem.
In the past few days Hafiz has had strategy talks and trainings with  Dr. Yew Weng Kean and Izzat, not forgetting his cheerleaders Guibo and RD by his side at all times! There was also a friendly contest with a fellow listener, to put Hafiz's skills to the test.
If you want to support and cheer on #TeamMalaysia don't forget to catch the 1st Day Tournament on August 22 on Fly's FB page! And August 23 for the finals, as #TeamMalaysia competes for the winner title!
If you choose to go to the event, registration is free but limited to 20 people only.
Good luck Hafiz and #TeamMalaysia #MalaysiaBoleh.