When you think of a TV show about friends, you probably think of… 'Friends'. They really nailed it with the title! But, there are many other great TV shows about friendships. Of course, most shows involve some form of friendship in one way or another, but I'm talking about shows where friendships are the main factor.
1. How I Met Your Mother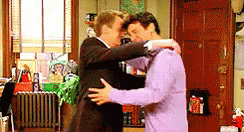 Tenor
"Legen- wait for it- dary"! That's one of the many ways to describe Barney and Ted's friendship.
2. New Girl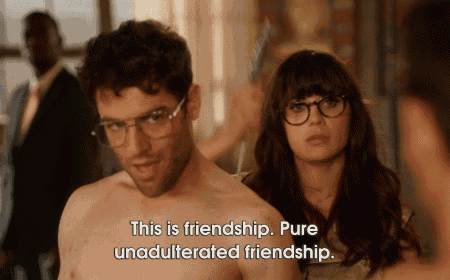 Tenor
As much as we love the new girl Jessica Day herself, the quirky and tight-knit relationship between Schmidt, Nick, and Winston will leave you in stitches.
3. Grace and Frankie
Trending GIFs
Opposites attract right? Well at least Grace and Frankie proves, yes it can! These two have an on-screen chemistry that all actors should only hope to have with their co-stars.
4. Stranger Things
We Heart It
Unlike most horror films, which aren't focused on friendships, but 'Stranger Things' is an exception, as it has a lot to say about family, love, and trust; but the most important theme is friendship. The bond between the boys Mike, Dustin, Will and of course the girls Eleven and Max are unbreakable.
5. Brooklyn Nine-Nine
Giphy
The relationships between the officers at the Brooklyn Nine-Nine precinct is the only factor for some of the funniest and most sentimental moments in the show but the friendship between over-confident Jake and loyal Boyle is a fan favourite for a reason.
6. Community
Gfycat
Troy and Abed are the epitome of friendship goals! At the heart of this goofy show is an equally goofy friendship and theirs is equally weird and full of never-ending popular culture references, making it a cult sitcom.
7. Gilmore Girls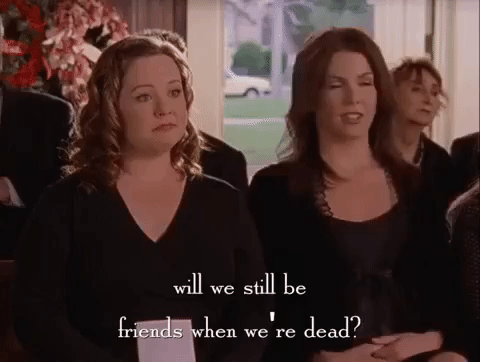 Giphy
Who wouldn't want a best friend who cooks amazing food for you to eat while you gossip about everything? If you have a Sookie in your life, you're lucky!
8. Orange is the New Black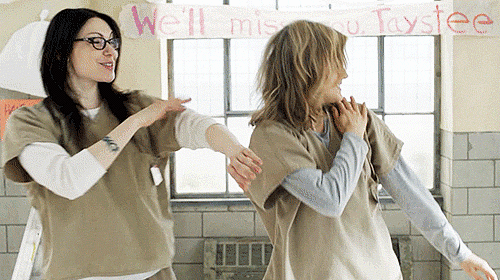 Gifer
Watching the girls support each other over racist cops and prison life in general gave us all the emo feels. We'll just leave it at that to avoid any spoilers.
9. Gossip Girl
Pinterest
S and B had their ups and downs over the years, but no matter how bad things got between them, they always found their way back to each other cause true friendships are meant to be.
10. Shameless
Rebology
Fiona plays mom in her dysfunctional family and V has been the other mom, one would say. She's always there the whole time also offering guidance to the Gallagher siblings. These two may not have a lot, but they have each other's backs always!