The 10 Craziest Things Billie Eilish Owns That Cost More Than Your Life!
Billie's got dollar dollar bills!
With a net worth of over $5 Million it's no surprise that Billie Eilish can afford these things or lucky enough to have them given to her. Here are 10 crazy things Billie owns!
10. Dodge Challenger
Qoura
At only 14 year old Billie was able to buy a car. Let alone a matte black Dodge Challenger!
9. Sneaker collection
Gift of Vision.org
Billie was featured on the famous YouTube show by Complex called Sneaker Shopping, and lets just say the shoes she bought could just pay our rent for the year
8. Leave me alone outfit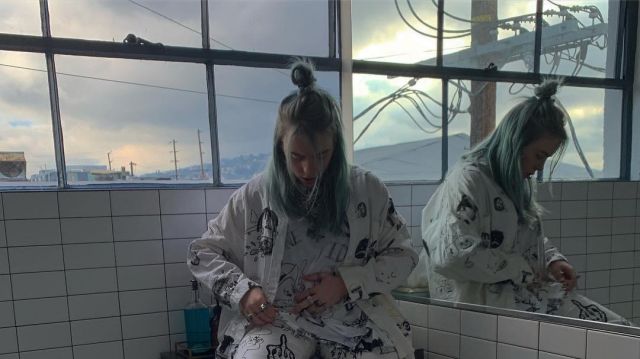 Spotern
She's definitely known for her out of the box, edgy clothing but what you dont know is those fashion trends can cost a bomb!
7. Her Balenciaga's
Enough said, this 18 year old is working hard for her $1000 t- shirt.
6. Bowling outfits
Pinterest
You've probably made it when your bowling clothes are made with Gucci material! and cost up $2000
5. Highlight fit
Steal Her Style
We could spot her from across the room because its that bright and also because its made with moneyyy
4. Pink and Style Magazine outfit
Pinterest
This next outfit is probably the most feminine one fans have seen from Billie. Her fit cost a combined price of $1500 and that's when it's on sale!
3. Black fit
If you couldn't tell already Billie loves her baggy expensive clothes, this outfit came up to $3000.
2. Billionaire Magazine outfit
Billboard
This fit comes straight from the Billionaire Magazine look book. What drove the price of this outfit is a $1450 Gucci silk shirt
1. GG Jacquard look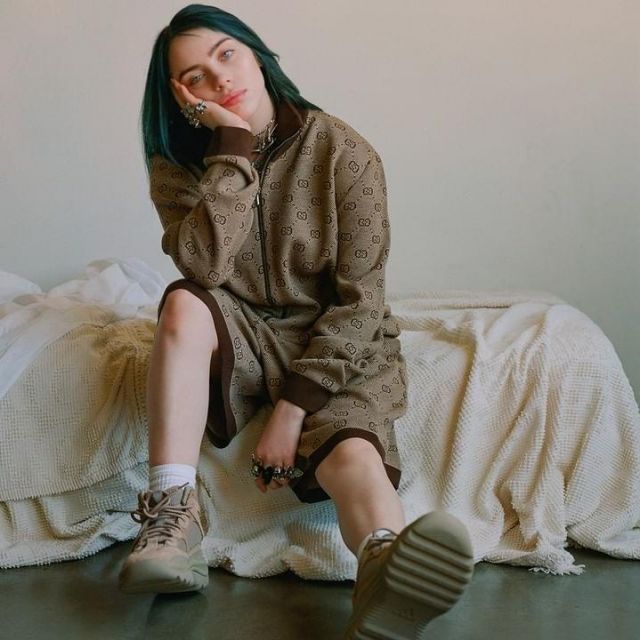 Spotern
Her next outfit falls in 1st place at almost $6000