Matthew McConaughey is actually one underworld of a shape-shifter. He can switch from Hollywood leading to goofy romantic eye-candy – leaving us in awe of his performances along the years.
Here are our 5 favorite Matthew McConaughey movies of all time!
Dazed & Confused (1993)
In this comic masterpiece, McConaughey might just has the best role as David Wooderson, the town guy who hangs out with high schoolers in an effort to hold onto to his glory days. Even though his role was only a bit part, the trademark had an immense impact on viewers as quickly as you can say "Alright, alright, alright."
Interstellar (2014)
In this epic science-fiction movie, it follows a group of ex-NASA scientists, traveling in time and space to find a planet outside of Earth which can sustain life after Earth has been becoming slowly uninhabitable. In this world-saving mission, he is forced to leave behind his young daughter. Although it's a science fiction movie, McConaughey's emotional performance tops it.
Magic Mike (2012)
By 2012, McConaughey had become famous for taking his shirt off, revealing his toned body. In this male stripper drama, he played a frayed mentor to Channing Tatum's young dancer—building a bridge between his heartthrob days and the award-winner era. His performance in this movie has really changed his career graph as people can see all that he could do.
Dallas Buyers Club (2013)
This is one of the most acclaimed biographical movies of all time that McConaughey won an Oscar. He portrayed the lead role Ron Woodruff, an AIDS patient who started his own drug distribution group in the mid-1980s when the government don't pay attention to those stricken with the disease. It was amazing that McConaughey lost a tremendous 47 pounds in giving an incredible performance.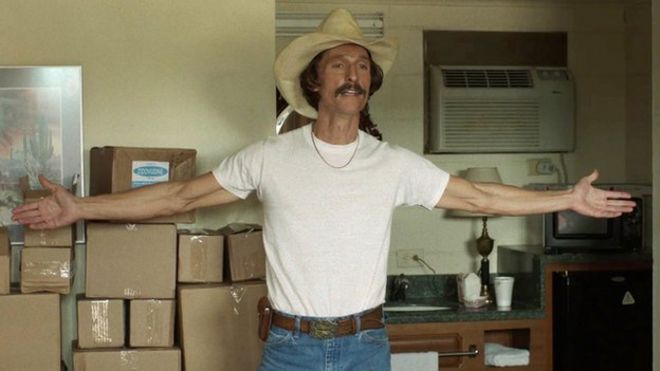 Mud (2012)
McConaughey plays a fugitive who convinces two young boys to help him escape a group of bounty hunters that is pursuing him and help reunite him with his first love. Audience were able to see sights of his wide range of acting skills. This movie competed in all the film festivals and helped redirect his career path to serious roles.
Source: The Cinemaholic