It's official Priyanka Chopra and Nick Jonas have tied the knot. It's Mrs Jonas to you! With that being said it has got me wondering as to how Nick Jonas does it? How has the captured Priyanka's heart in just a blink of an eye? Well I've got he answers right below:
1. 2016: Jonas sent a text to Chopra's "Quantico" costar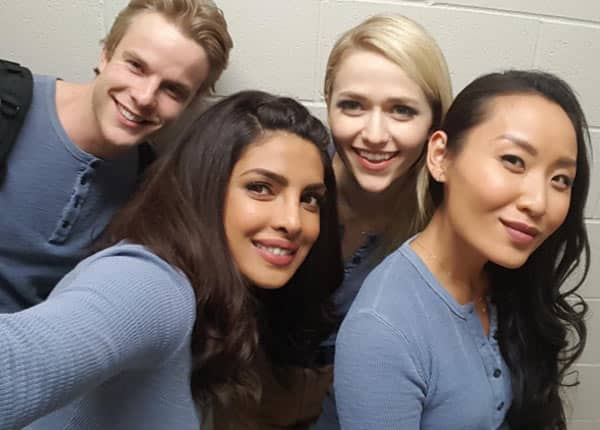 Like many of us regular people, Nick slid into Priyanka's DM's. I guess it isn't as cringe if he's Nick Jonas is it ladies? "It was Nick who sent the first message," Chopra told Vogue for her January 2019 cover story .Jonas confirmed this in the same interview, revealing that he'd sent a text to Graham Rogers: "Priyanka. Is. Wow." Jonas revealed to Vogue that his first direct contact with Chopra was on Twitter: "I'm hearing from a few mutual friends that we should meet," he wrote. "She responded day of with a message that said, 'My team can read this. Why don't you just text me,'" he recalled. The two went on to text back and forth in a "friendly" tone, according to Jonas, "with an eye toward flirtation."
2. February 26, 2017: Jonas saw Chopra for the first time face to face and immediately dropped down on one knee.
After texting for months, Jonas spotted Chopra while he was hanging out at the bar at the 2017 Vanity Fair Oscar Party. I mean I do not blame him for gawking over her, she was Miss Universe after all. "And I put my drink down," Jonas told Vogue, "get on one knee — this is in front of a bunch of people — and I say, 'You're real. Where have you been all my life?' Like, loud. "Jonas suggested that they grab a drink together. Chopra obliged.
3. May 25 to May 28, 2018: They spent Memorial Day Weekend together.
Do we stan priyanka chopra and nick jonas being at the same game? We definitely stan. pic.twitter.com/oSLbmt1iKE

— rinad (@legendpriyanka) May 27, 2018
The two attended the "Beauty and the Beast Live" show at the Hollywood Bowl on Friday, May 25 spurring a flood of romance supposition. Jonas later revealed that he invited Chopra to the show and they met at the Chateau Marmont beforehand. The next day, the couple was spotted attending a Dodgers game together, which Chopra has since dubbed "date three." The very next morning, Jonas called his mother and said he was going to marry Chopra, according to Vogue.
4. June 22, 2018: Jonas put Chopra on his Instagram story — with the heart-eyes emoji.
📹|| Nick via his Instagram story. pic.twitter.com/2sJ9MfSFtV

— Nick Jonas Daily (@DailyNickJonas) June 22, 2018
And the flirting's on social media begins, its not official unless, you post it on Instagram. Jonas more or less confirmed his relationship with Chopra when he posted a video of her to his Instagram story. In the video, Chopra laughed at something while walking across a darkened balcony, which Jonas captioned "Her" alongside a heart-eyes emoji.
5. July 19, 2018: Jonas proposed to Chopra in Crete.
According to Vogue, Jonas whisked Chopra off to Crete, which she understood to be a trip for her birthday on July 18."Jonas waited until after midnight, so that future engagement anniversaries would not coincide with her birthday celebrations," the magazine reports. He had picked out the ring a few weeks earlier. "I got down on one knee, again, and I said: Will you make me the happiest man in the world and marry me?" Jonas told Vogue. "No joke — she took about 45 seconds. Forty-five seconds of silence." It probably felt like 45 seconds in his head.
And with that concludes the life of Nick Jonas as a true gentleman towards his lady also the time has come for us to bid goodbye to single Nick as he is now a married man.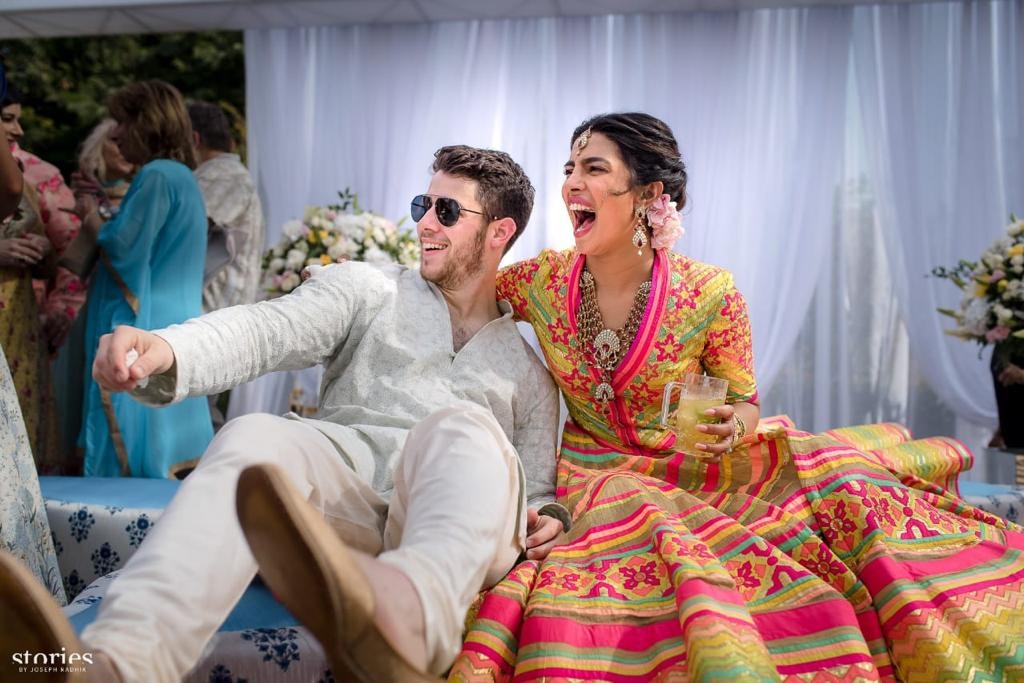 Interested in finding out more on Priyanka Chopra's wedding dress? one of the only 4 dresses that Ralph Lauren has made personally for the NicknPriyanka wedding of the year, check the full story on Likely.