Fan theories about Marvel Studios are abundant with speculation about when and how the cinematic universe will crossover with the television universe, as well as hypotheses about the expansive individual universes in and of themselves. When new plot details and images were released a few days ago on the upcoming Captain Marvel movie, fans who have spent their moments wondering on how the movie will form out were finally presented with clues about Avengers 4, and prepared up some admittedly possible theories.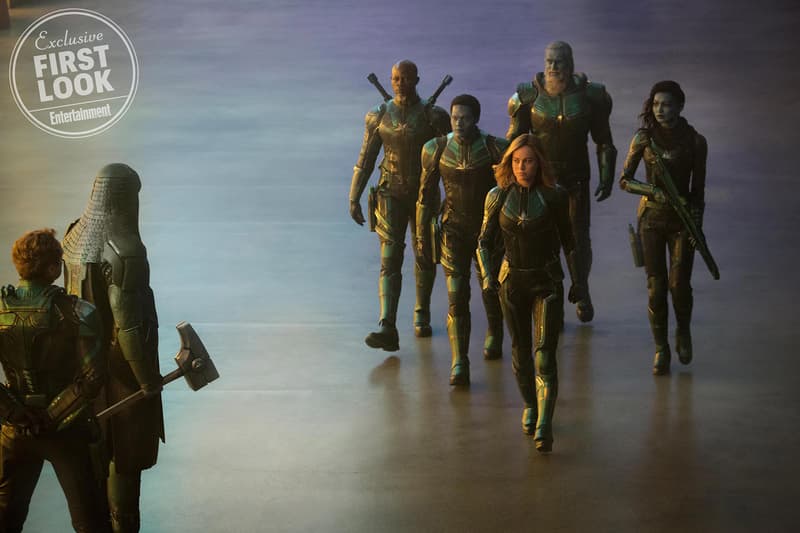 Mar-Vell + Atlas = Main Villain
From the new photos, it seem Lawson will be leading the Starforce, as he's seen in a Kree soldier uniform like the rest of the crew. In the comics, that role was occupied by Captain Atlas, so it could be either the character is being hidden as Mar-Vell for spoiler-related reasons or the character is more of an amalgam of several characters. Still, we're betting Mar-Vell shows up at some point during the film. Mar-Vell could be the real villain as there's a theory that he is an amalgamation of Captain Marvel and Atlas. And this would be the spark to jump start the Kree-Skrull war as it seems to be that Mar-Vell could have a benefit from this.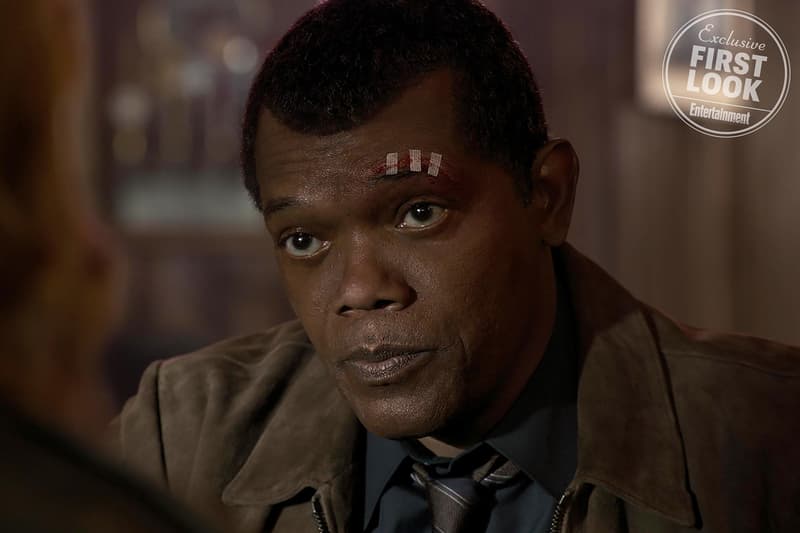 Skrulls + Kree = Skrulls-Kree War
Fans now have at least a few solid details to build their theories around: The film will be set in the 1990s, will involve a (still two-eyed!) Nick Fury, the shape-shifting aliens called Skrulls, and will incorporate elements of "The Kree-Skrull War". The Kree-Skrull War was full of "big ideas" that Marvel would revisit in different forms for many subsequent maxi series in the comic. The iconic image of The Kree-Skrull War is The Vision appearing suddenly before Cap, Iron Man and Thor and collapsing after shouting "Help me! Three… cows… shot… me… down…" Kree and Skrull are in an eternal war. As fans know, Marvel do have some war fetish, so it's impossible to avoid this in the movie.
Skrulls + Avengers = Secret Invasion
One theory is that we know that Brie Larson's character Carol Danvers is a half-Kree, half-human pilot who joins the Kree military, but we don't know anything about her past. From this, we can perhaps assume that the 'Secret Invasion' will happen. With the Skrulls around, it's impossible not to think of Secret Invasion, their biggest story. That 2007 comic book event was a massive crossover that revealed that the Skrulls had secretly replaced several superheroes with Skrull sleeper agents with the purpose of taking over the planet. That event could lead to a more direct and modern adaptation of the Kree-Skrull war, where the Avengers are once again thrust onto the intergalactic stage. Since Captain Marvel takes place in the 90's, it's very possible that one of the Avengers is a Skrull in disguise. It's vague what that would mean for Avengers 4, but it'd make a juicy plotline for yet another Marvel movie.
There's no real way to be certain. But so long as Marvel continues to mine specific classic comics for their story points, the fans will likely never stop digging. We'll find out next year, when Avengers 4 arrives at our screens and ends the MCU as we know it.
Source: Screen Rant, Cinema Blend