One of Marvel's most twisted anti-heroes, Venom had made his solo debut on October, 2018. There's a lot of hype around the gory action-packed horror thriller starring Tom Hardy. I, speaking for some of you out there, have yet to watch Venom. However, being a Marvel fan (or to some people, a Tom Hardy fan), we kinda speculate or expect what to be served upon watching, right?
As for Tom Hardy's performance, we all know that this is not his first display in the superhero genre. He has spectacular roles from The Dark Knight Rises, Inception or Dunkirk. In this movie, he has to balance the Eddie Brock and the venom personality very well while at the same time keeping the tone of the film. So it will be interesting to see how he does it!
Besides that, Venom isn't above using a one-liner here and there. While not as witty as his arch-enemy Spider-Man, the sometimes-villain, sometimes-anti-hero has shown a tendency toward aggressive banter, especially if he feels he has the upper hand. The Venom movie doesn't need to go full slapstick or anything, but it would be nice to see some dark humour.
Also, I'm excited to see an ultra-violent version of the character, and I think a lot of other people are as well. It is always nice to get a break from the Pg-13 rating that all other superhero movies have (except for Deadpool and Logan, of course). If you are into blood, guts and over the top violence I think that venom is going to fit you pretty well! Rumour has it that in the comic con trailer venom bites someone's head off full. Now if that is not hard R rating, I don't know what is!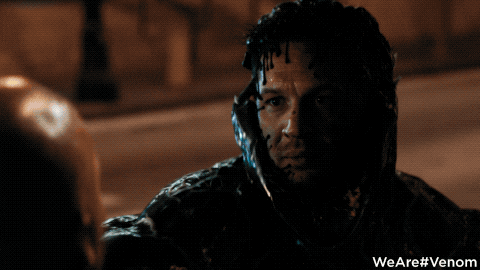 And because the Venom movie is expected to have an R rating, having Carnage play the main villain would just be absolutely perfect. Imagine this aggressive psychopath going on a rampage across cities with chaos and pain. This guy just doesn't have a moral compass, and because anti-heroes are all the rage right now, Eddie Brock can actually play the anti-hero in this film.
But ultimately, it would be fantastic if we could see a Spider-Man vs. Venom scene. The idea of Tom Holland and Tom Hardy crossing paths in a crossover is cool, to say the least. Having Spider-Man take on Venom makes everything right in the comic book world. We're willing to bet that Spider-Man isn't the only thing we'll see. There's also more to the symbiotes and we expect this movie or this trilogy to dig a lot deeper.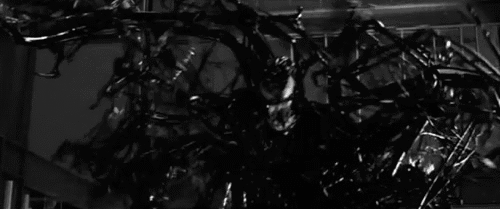 There's so much expectations for Venom, actually. I hope it'll meet or be better upon watching. To those who haven't watch, let just keep our fingers crossed.
Source: Fansided