I guess that's one way to play it, but doesn't it seem as if most Game of Thrones character deaths should have never happened? Indeed, plenty of villains have met their conclusion, but it's the unnecessary deaths that have us on edge. Whether they are betrayed or just in the wrong place at the wrong time, the Game of Thrones universe is a pretty dangerous place to be for everyone involved.
Here are our top 5 most undeserving (and sad) deaths scenes on the HBO hit series. (Spoiler alert, obviously.)
NED STARK (SEASON 1, EPISODE 9)
After Ned Stark confessed to the treason he committed, we, including Sansa Stark were led to believe that the new King Joffrey would show mercy to him. Maybe, having Ned Stark beheaded was a crucial part to the plot, but fans were dismayed when lead actor Sean Bean was executed in just the ninth episode. What kind of show would kill of a main character in its debut season?
KHAL DROGO (SEASON 1, EPISODE 10)
Right after witnessing Ned Stark's death in the previous episode, here's another death. Although Khal Drogo was introduced as the brute Dothraki horse lord, fans quickly became attached to him. Drogo was saved by the maegi's blood magic when he was in a near death situation from an infected wound. But then, his wife, Daenerys have to kill him, while recovering from the stillbirth of her baby. At least she got some dragons out of the whole sorry incident.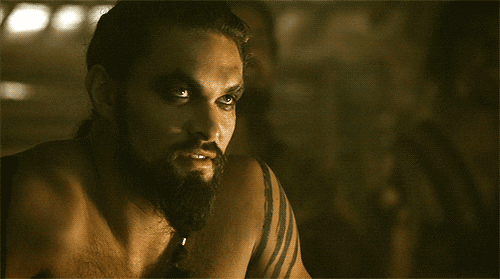 PRINCE OBERYN MARTELL (SEASON 4, EPISODE 8) 
Prince Oberyn, the charming rogue arrived in King's Landing to seek revenge against those who murdered his sister and her children. Upon having the opportunity to kill the murderer of his sister, "The Mountain" Ser Gregor Clegane, he took it by volunteering for Tyrion's trial by combat. Unfortunately he got just a little bit over-confident and his head got just a little bit squished.
CATELYN STARK, ROBB STARK AND TALISA STARK (SEASON 3, EPISODE 9)
Many of us believed that one day, the Starks would have their revenge, after spending two and a half seasons slogging around Westeros fighting battles. But, we learnt the ugly truth the moment Walder Frey shut the castle doors and announced that the Lannisters sent their regards. That shocking moment has had Catelyn, Robb and his wife, Talisa with unborn child killed while he looked on.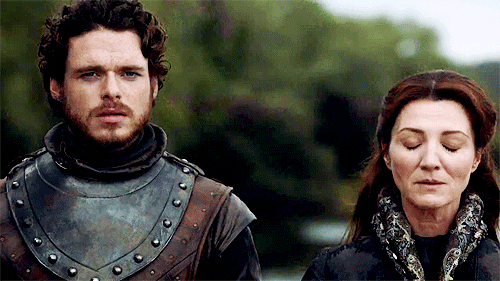 HODOR/WYLIS (SERIES 6, EPISODE 5)
In a vision visit to past Winterfell, Bran Stark warg into Wylis, the stable boy who grew up to be Hodor. And when the White Walkers came, Hodor struggled to hold close a door to prevent the creatures reaching Bran and Meera. As he got attacked, the repeated words "Hold the door" morphed into "Hodor". Finally knowing the horrible truth about why Hodor only says "Hodor" left many fans heartbroken.
Over the past seven seasons, a lot of people on Game of Thrones have died. It's a game of survival, and you're lucky if you've made it this far. We barely knew some of them, and we knew a lot of them so well that we shed a tear or two when we watched them die. I guess, when you play the Game of Thrones, you win or you die.