The new era prince of pop is coming to Asia!
For those of you who live under a rock, Troye Sivan has announced his seven-city The Bloom Tour in Asia, set to kick off at April 6th in Shanghai for the first time and following with Japan, Tokyo right after. The tour was no surprise as it has been in the talk for quite some time since the release of his captious acclaimed sophomore album, Bloom.
Fans of the pop star know that he was born in Johannesburg in the year 1995, but moved to Perth Australia and called it his hometown. Like many millenials of today he was home schooled and began singing and acting at a young age, but his biggest break came when he appeared as a young Wolverine in 2009's X-Men Origins: Wolverine.
As a child of the digital era, Sivan became a pro very quickly after launching his YouTube channel with videos of musical performances, originals and cover songs, and later began to upload weekly video blogs documenting the minutiae of his teenage life in Perth, which quickly garnered a loyal international audience. Troye also showcased his acting talents in the 2018 film Boy Erased, alongside award-winning stars Nicole Kidman and Russell Crowe.
The one factor that propelled him into the eyes of many and into the Hollywood scene was his debut album, 2015's Blue Neighbourhood, introduced him to the pop mainstream, landing in the Billboard Top 10 with the singles "Wild" and "Youth." In early 2018, he issued the single "My My My!," which soon went platinum in Australia and entered the U.S. Top 100. Additional singles "Bloom" and "Dance To This" with Ariana Grande followed, along with Lauv's "I'm So Tired."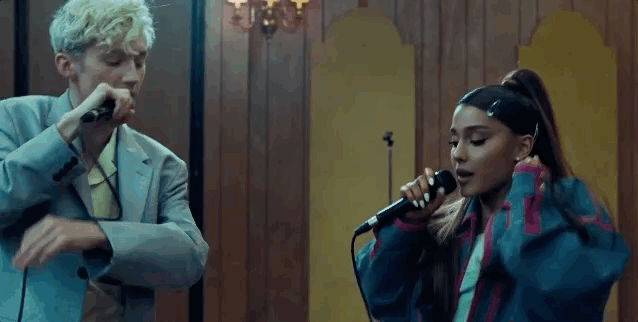 The year 2018 without a doubt was a whirlwind year full of dreams and goals achieved for Troye and I have no doubts that this year will be even better. I mean starring of with the Bloom Tour itself, things can only get better from here. Performing songs with collaborates such as with Ariana Grande and Charli XCX. Troye isn't neglecting his Asians leg fans, as he will be coming down to several countries in the region. Check out the complete list of tour dates below:
Troye Sivan's Bloom Asia Tour 2019:
April 24 – Tokyo, Japan
April 27 – Seoul, South Korea
April 29 – Taipei, Taiwan
May 1 – Manila, Philippines
May 3 – Singapore
May 6 – Hong Kong, China
May 8 – Bangkok, Thailand
If you're looking for tickets, FlyFM will be giving out tickets for FlyAway! Win an all-expense paid trip to Singapore to catch Troye Sivan live!
Listen up to FlyFM
Terms and Conditions apply.
https://www.flyfm.com.my/flyaway-watch-the-hottest-stars-live/