Unless you've been living under a rock, you've probably heard that Keeping Up with the Kardashians will be coming to end in 2021 after enjoying a successful 14 year run on prime time television. The announcement which appeared on the various social media accounts of the Kardashian fam was signed by Kris Jenner, Kourtney Kardashian, Kim Kardashian, Khloe Kardashian, Rob Kardashian, Kendall Jenner, Kylie Jenner and Scott Disick.
Well now, Caitlyn Jenner who appeared on several seasons during the show's run has given her two cents about the show's ending. "Nobody called me, I heard it through the media," the ex-Olympian explained in a new interview with Australia's The Morning Show.
"Was I surprised? No, but that show…it's probably the greatest reality show in history."
The cult favourite show has documented the lives of the Kardashian – Jenner family over the past 14 years and this includes Kris and Caitlyn marriage; its demise and Caitlyn's transition as well. In fact, Jenner noted that over 14 years the show has recorded more than a whopping 500 episodes. 
Talking about the show's early days, Jenner said that when the show was picked up in 2007; it was only for 6 episodes all of which were shot on one camera. One camera, doing six shows," Jenner remembered.
"We got about four shows in and then they ordered 12 shows and it went from there and it just seems like it never stopped."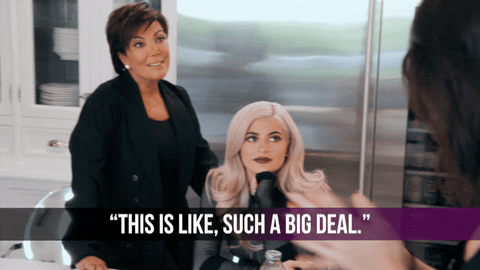 Caitlyn went on to explain that the Kardashian girls had done a great job in keeping the show running for so many years but "Nothing lasts forever" she said. She also added that all of them now have separate lives with a lot going on and it was time from them to move on into their own areas of expertise, such as Kylie and Kim with their various business ventures and Kendall with her successful supermodel career.  So here's wishing the Kardashian-Jenner good luck; although we will miss those on screen drama-filled cat-fights. Meow!
Cover image credits: Caitlyn Jenner's Instagram