You'd think that after almost a decade playing the iconic Norse god, Chris Hemsworth would want to hang up his mantel. As it turns out, he's not ready to just yet!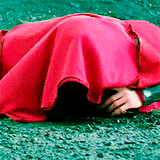 In a recent interview with Elle Man (Poland), Hemsworth talked about his time in quarantine, the stress of being an actor of his calibre and – of course – his role in the MCU.
When asked if 'Thor's' storyline would follow the route that the comics took – by introducing a female 'Thor' and thus, giving him cause to quit his role as the titular character – he mentions that he's not ready to let go of the character just yet.
"Are you crazy?! I'm not going into any retirement period [laughs]. 'Thor' is far too young for that. He's only 1500 years old! It is definitely not the film that I say goodbye to this brand in. At least I hope so."
However, with this comes the stress of having to nail the character. Stating that he feels pressured in each role that he plays, Hemsworth elaborated…
"You have no idea how pressured I feel every day. To a large extent, I am the one putting this pressure on myself, of course, so I can only blame myself. But there is something about me that makes me want to always give 110%. And with every project that I participate in, I have the feeling that I am not doing that, so I try even harder. All this has a very strong impact on the psyche."
Rightfully so, it is because of this dedication and drive that Hemsworth is now one of the most well-recognised actors in Hollywood. And the perks that come with this recognition?
"Freedom of artistic expression, which basically comes down to creating and acting in films that suit me, and that I would like to watch. I am no longer a hostage of money that determines if I accept a project because I had to pay the bills. Like 'Thor', I am in the prime of life and the spectre of retirement is far away for me. I am only 37 years old and the world is open to me. Now, more than ever, I feel hungry for learning to create something, whether it's something physical, some movement, or just going to an exotic place to learn something new."
Well, you know what that means! It's time for the MCU to give us more 'Chris Hemsworth as Thor' action!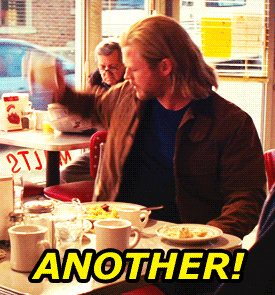 Thankfully, we'll be able to see the beloved Australian actor on-screen come 2022, with the planned release of 'Thor: Love and Thunder'.
As for what to expect from the third standalone film for the Norse god, Hemsworth has this to say,
"After reading the script, I can say that I am very excited. I am sure there will be a lot of love and a lot of lightning in this production [laughs].
*Cover image credit: Chris Hemsworth's Instagram