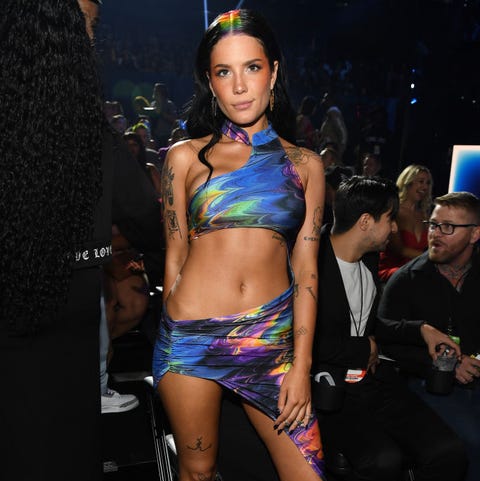 Elle
I'm sure I wasn't the only one who thought Halsey was her real name right?!
We love her music and her edgy vibe but I guess there's more to Halsey that we don't actually know, until now! You must be thinking how is it that we never questioned it, the name Halsey just seems so far out right? But I'm going to let you in on a little secret, try rearranging the name Halsey, what do you think it spells?
Flare
I'm mind blown! It spells out ASHLEY! And prepare to have your jaw fall to the ground because *drum rolls* her full, legal, GIVEN name is Ashley Nicolette Frangipane!
We Heart It 
The girl has a last name sounding almost like the Frangipani flower. Is it wrong to kind of say I like it! It might not be so on-brand for her, but it still remains a beautiful name!
W Magazine
Here's a little back story on how her stage name came about,  Halsey is an anagram of her name, 'Ashley', as well as being the name of a station on the New York subway, Halsey Street, where she spent a lot of time growing up. Halsey's father, Chris Frangipane, is African-American with some Irish ancestry and her mother, Nicole, is of Italian and Hungarian descent, hence the unique name.
I think I need some fresh air to recover from this!