Maybe you've been speaking to someone during the MCO period and found yourself in a new relationship! Did you tell your friends?
When you're in a new relationship, do you tell your friends or wait till they ask you?
"So, I invited my best friends out for lunch and dinner and to my dismay he kind of brushed me off, he was like I'm super busy now or today I just cant. And then I see in his Instagram story, there's a lady in his life! I feel left out cause he didn't tell me anything about this broad. And I did ask him and he was like oh that's just a friend, period. Nothing else, he didn't continue after that." – Guibo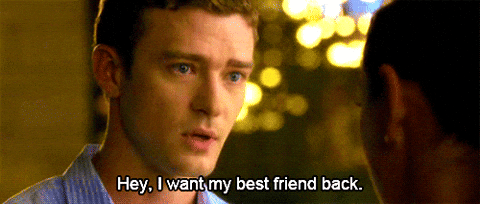 Here's Fly Rakyats poll response to the topic
They just might be right!
You can listen to the podcast here!
Meanwhile in this episode of #TerkiniwithNandini
Fly's AM Mayhem and Nandini discuss how to deal with Malaysian keyboard warriors?
Nandini and Fly's AM Mayhem agree that mean comments can affect a person on deeper level and makes them feel bad about themselves. But here is one way to deal with Malaysian keyboard warrior!
"Cyber bullies are like fire, your attention fuels their anger and hatred. At the end of the day ignore them! If you ignore them long enough they might disappear but if they don't report and not let them get to you! Don't let them dictate your life!" – Nandini 
Watch the discussion down below:
Like Nandini said "don't let them dictate your life!"