Wait, hold up! Beyoncé is not No. 1?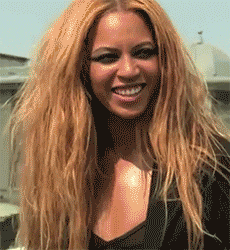 Yup! You read that correctly!
Forbes has just released their list of 2017's highest paid entertainers!
This year, Sean "Diddy" Combs took the No. 1 spot, beating Beyonce. He racked up $130 million this year because of his Bad Boy Family Reunion Tour, his partnership with an alcoholic beverage and selling one third of his Sean John clothing line.
Queen Bey came in second, with $105 million from her Formation World Tour as well as the release of her Lemonade album.
Coming in at No. 3 is Harry Potter author, J.K Rowling at $95 million followed by Drake at No.4 with $94 million.
Locking down the No. 5 spot is none other than the highest paid football player in the world, Real Madrid's Christiano Ronaldo with $93 million.
A big congratulations goes to The Weeknd, who made it on the cover of Forbes magazine as well as making the list, coming in at No.6 with $93 million.
Last year, taking No. 1 was Taylor Swift with a grand total of $170 million! However this year, she dropped to No. 49 with around $44 million.