Would You Rather Keep Your Given Name Or Get A New Name?
What would you change it too?
Elon Musk got everyone talking when he announced the name of his new born son 'X Æ A-12'.
The ever so complicated- tongue- twisting- unique name, has Hafiz, Guibo and RD wondering if the baby boy will end up changing his name someday.
In today's (13 May) topic, Fly's AM Mayhem discussed, If you could change your name, what would it be?
"I wouldn't change my name, but I would add more names to my name…Hafiz is the only name I have. Sooo… if I could add names to my name, it would be Hafiz OrieliousMaximusOptimusThePrimeTheThird!" -Hafiz

"I would change it a little bit. I don't want to be called a Ryan, Do I look like a Ryan ? Pffftt please, no okay. The only Ryan I know is Ryan Gosling…"- RD
But, what about Ryan Reynolds???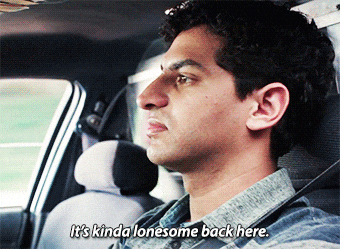 RD said he wants to change his name starting with the letter T.
After putting some thought into it, the trio agreed with RD's new name!
 Tiger King Dealwis (A.K.A, T.K)
Yay or Yayy?
Hafiz, Guibo and RD also asked Fly's Raykat, would you rather keep your given name or get yourself a new name?
And also put up a poll
Surprisingly many would choose to keep their names! Say it loud, say it proud!
Listen to more of the conversations here!