Lily Singh the popular Youtube celebrity has announced that she will be taking a break from her 14.5 million subscriber platform due to prioritising her mental health and wellbeing.
The comedian and vlogger sent shock waves when she posted a video of her self explaining as to why she has to take time off to recuperate. She said she didn't know how much time she would be taking off YouTube, saying it could be one week or one month: "I have no idea." She also explains that "I am mentally, physically, emotionally and spiritually exhausted," said Singh, noting that she's been creating videos consistently for the past eight years. "I'm not my optimal happiness right now. I could be mentally healthier."
With her recent temporary departure from creating content on YouTube has got me wondering how many other YouTubers have taken a well deserved break from their platforms. Here is a few YouTube content creators who have pressed the pause button on their jobs.
1.Alisha Marie
Lifestyle creator, daily vlogger, and pool float manufacturer Alisha Marie is feeling the creative burnout. The 25-year-old announced in May that she's taking a break from her flagship YouTube channel, which counts a staggering 7.3 million subscribers. Explaining that she has known that a hiatus was necessary for a while even though the idea terrifies her. She is now back on her grind, better than ever emotionally, mentally and physically.
2. David Dobrick
Not-so-daily vlogger David Dobrik, whose videos without a fail receive views up to 3 million, announced back in April that he's taking a temporary hiatus from his channel, which he launched in earnest three years ago through Collab. He has chosen to still post videos but not vlogs. This has proven to be an issue to many vloggers that share every second of their life to millions of their viewers and faced with the scrutiny of hate comments.
3. Logan Paul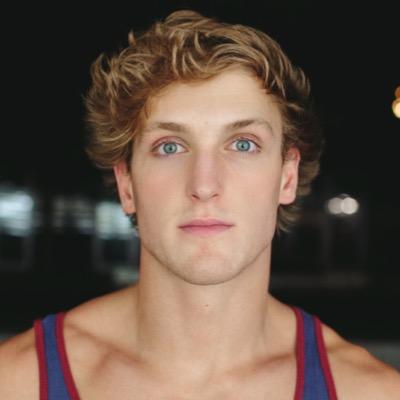 After the YouTube star Logan Paul posted an insensitive vlog, showing a dead body that he and his bro-friends found in Japan's Suicide Forest, the internet exploded in rage. And when I say exploded, that's an understatement, angry people were onto Logan for being insensitive and immature towards the Japanese culture and suicide. Paul's apology was widely called out, including by Game of Thrones actress Sophie Turner, for being "mocking" and "self-praising". His channel actually garnered 43,000 new subricbers after the incident caught up news broadcasters and spread worldwide. Polygon reports that Paul has gotten a strike from YouTube for violating its community guidelines, but with its three-strikes-you're-out-policy, it's unclear what kind of punishment this will ultimately be. This is not the first time Paul or his equally immature younger brother, Jake Paul have exhibited problematic behaviour, but it seems like they never learn their lesson.
4. The Dolan Twins
Back in March Ethan and Grayson Dolan, who people know from YouTube as Dolan Twins, took a step back from their creative YouTube endeavours. The brothers announced their break through posting a short video to their account titled "Bye For Now." In the video, Grayson explains what's at the root of their decision to take a long break. "Ethan and I have felt very stuck, creatively, lately," he begins. Ethan picks up that thread, stating, "There's a couple things that we need to take care of in our lives beyond YouTube in order to kind of free ourselves from this sticky situation."
5. Markiplier
In the loss of a family member, gamming vloger Mark 'Markiplier' Fischbach temporarily stepped away from his YouTube channel in June. He went on a well needed hiatus after his 19-year-old niece, Miranda Cracraft, had been killed in a car accident. In a heart-wrenching video shared he said, "Don't worry about me, I'm fine," Fischbach utters through tears. "It's her parents that I want to send all the love in the world to, and her brother and sister." In order to help the family cover funeral expenses, Fischbach who has been commemorate for his unparalleled altruism, Markiplier set up a GoFundMe campaign, which rocketed past its 15,000 dollar goal. Roughly 4,730 fans donated almost 75,000 dollars in just two days.
The temporary departure of these youtubers shows how much mental health should be at each one of our utmost priority in life. Having great functioning mental, emotional and physical health is extremely important. Being happy and content in life out ways relevancy any day.